**Click on images to view wholesale catalogs**
Anna Grace Tee Co.   Southern & Inspirational graphic t-shirts
Artistic Reflections  Wall Art & Hand Towels Proudly handmade in the USA.
Beside-U   Fashion bags with RFID security & convenience
Birchwood Trading Co.  Complete line of fabric goods including blankets & clothing for adult & baby (Links are for two different catalogs)
Blossom Beauty   Natural beauty products that look as great as they smell
C4 Belts  Fashion belts & dog collars with a focus on giving back (Links are for three different catalogs)
Cala Home  Refined table-top decor
Carpentree   Faith-based and inspirational wall art, gifts, and home decor

Chloe Lane  
Christian Art Gifts   A wide range of Christian gifts
Contrast Inc   Home decor including coastal & exotic accents   (Sorry – No catalog available at this time)
Dale Tiffany   Tiffany, crystal, art glass lighting and accessory products
Enso Rings
Expressive Design Group  Quality Gift Wrap & Giving Accessories
Esschert Design  Collections related to gardening and nature
Gerson Companies   Home décor, LED candles and trees, and every Holiday need
Glitterwrap by DesignerGreetings   Giftwrap, cards, bags, tissue & more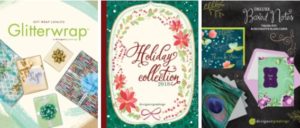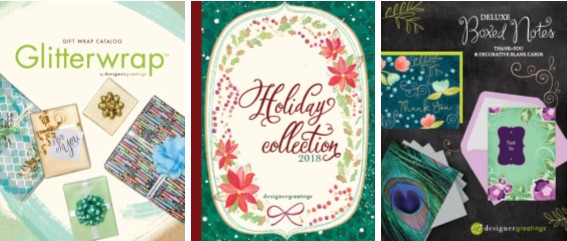 Harvest House Publishers
JEC Home Goods   Decorative garden flags, pillows, wall decor & nightlights
Kaleidoscope Accessories   Fashion jewelry and fashion apparel at great prices. Spend Wisely, Wear Wildly.
King Max   Home decor & accents focusing on children & tween themes   (Sorry – No catalog available at this time)
Leightworks  Wearable Fine Art
London Bridge 
Maison Chic   Fun & unique gifts for baby & children
Mythical Slyme  Fun slimes & putties made from real unicorn bits!
National Book Network   Distributor featuring cooking, children's, regional, sports, celebrity, and inspirational themes.
Porter Lane Home  Hand towels, pillows, table runners, and more!  Proudly made in America!
Roma Boots  Eco-friendly & fashionable rain boots
South Candle   If a candle could sit on the front porch & sip sweet tea, these would be the ones to do so.
Special T Imports   Holiday, Spring & Everyday Home Decor products
Tag & Crew   A smart collection of canvas bags that is perfect for monogramming (Inquire for wholesale pricing)
Tattoos To Go  Wearable tattoo art for any occasion
Tipsi Candles  Premium soy candles in re-purposed wine bottles
Tree Buddees  Add some humor to your Holidays!
Wrendale Designs   Stationery and giftware based on original artwork by Award-winning Artist Hannah Dale